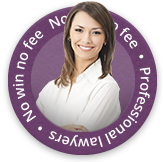 A cyclist has recently been awarded £2,000 in a bicycle accident claim for an incident which took place two years ago.
The cyclist sustained shoulder, arm, knee and hip injuries after she slipped on an oil spillage in Lancashire in June 2007. Initially, the claim against the Highways Agency was rejected but after an appeal, the case was won.
The spillage was caused by a farm vehicle and was not reported to the Highways Agency. They are encouraging road users to report any hazards like this immediately in order to avoid accidents like this.
Have You Been Injured In A Bicycle Accident?
If you have been injured in a cycling accident you may be able to claim compensation for your injuries? Contact our team of personal injury lawyers to make a claim either by calling the telephone number above or by completing our initial online injury compensation claim form.