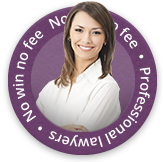 Personal Injury Claim payouts for cyclists involved in collisions which are not their fault could be cut by 15% as the result of a recent ruling. Critics say that the move would be unfair because helmets cannot prevent injury in very serious, high speed accidents and are only effective in minor bike accidents.
The ruling was made in relation to a case brought by a cyclist who was knocked off his bike by a speeding motorcyclist. The accident happened in Essex in 2005 and the cyclist sustained a serious brain injury as a result of the bike accident which wasn't his fault.
The British Medical Association would like wearing cycle helmets to be made compulsory by law.
In support of this the judge ruled: "There can be no doubt that the failure to wear a helmet may expose the cyclist to risk of greater injury."
He went on to say that, in some cases, "any injury sustained may be the cyclist's own fault" and cyclists themselves could be held partly liable.
Although in this particular case the speed of the collision meant that the helmet would have made not difference to the cyclists injuries, it is thought that the ruling may impact on future personal injury and accident claims.