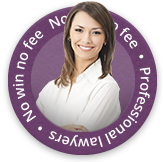 Court Deems Company Guilty For Accident At Work
Worker Given Go Ahead To Pursue Accident Claims Compensation
A factory worker has been given the go-ahead to pursue accident claims compensation for the injuries he received at work after his employer was found responsible for his accident.
Injuries Sustained
In November 2006,  the man was unloading marble tiles at a factory in Poole, when a pallet of tiles got stuck and fell, hitting him. The man suffered multiple fractures and as a result, he stills walks with a stick.
Health and Safety Not Adhered To
Bournemouth Crown Court heard how the man's employer had disregarded Health and Safety guidelines and failed to report the accident.  The employer was found responsible for the incident which could have been avoided if the 60-year-old had complied with Health and Safety regulations.
Had An Accident Or Injured In The Workplace?
If you've had an accident or been injured at work, First Personal Injury may be able to help you to make a claim for compensation.
Use our online form to contact First Personal Injury and a member of our expert team will call you back. Alternatively, get in touch on 0800 808 9740 to discuss your prospective accident claims case in more detail.