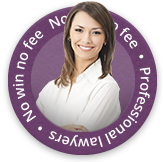 An engineer from Workington who worked with vibrating tools has received a compensation pay out.
The man had sustained permanent damage to his hands having developed a condition called Hand Arm Vibration Syndrome (HAVS).
The man's work involved him using a vibrating grinder five days a week. The damage to his hands means that he is now unable to carry out even simple tasks.
The Control of Vibration at Work Regulations 2005 state that employers are required to assess the potential risk to their employees which may arise from the use of vibrating machinery.
If you have been injured as a result of a work related accident or have sustained long term damage like vibration white finger as a result of you occupation, you should speak to an experienced personal injury lawyer like First Personal Injury.