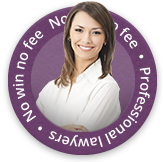 The family of a father of three from Lincolnshire has received an undisclosed compensation settlement following a misdiagnosis which eventually led to his death.
The 46 year old man went to see his doctor in 2008 and was told he was suffering from piles but after the pain and discomfort was still present he went to visit another GP nine months later who immediately referred him to a specialist.
The first GP had failed to correctly treat the rectal growth the man had and did not take into consideration the symptoms he presented with.
The man died in 2012 following a battle with bowel cancer. His family explained that he had initially believed his first GP when he said it was piles but following his later diagnosis he began a campaign for compensation but the case did not reach a conclusion before he died.
His family say that had it not been for the misdiagnosis, the father and husband would have survived the cancer as it would have been stopped at an earlier stage. They say that a correct examination was not undertaken during the initial visit to the GP.
Misdiagnosis Compensation Fight
The man's wife says that her husband was a fighter and he was the main breadwinner and wanted to make sure his family were looked after when he was gone. She said that he had encouraged his family to continue with his fight for misdiagnosis compensation. The case is currently being reviewed at by NHS England (Leicestershire and Lincolnshire) – a spokesperson said that it takes
cases like this 'extremely seriously'.
Making A Medical Negligence Claim
If you or a member of your family has received a misdiagnosis that has resulted in a death or illness then you could be able to make a medical negligence claim. Sometimes called clinical negligence claims, these kinds of cases can often be complex but with the correct experience from your personal injury lawyer, you will be able to receive the maximum amount of compensation you are entitled to.
Claiming Compensation With First Personal Injury
If you would like to know how to begin your case then please get in touch with First Personal Injury lawyers who will help you receive the maximum amount of compensation you are entitled to. Call our team today on our national accident helpline above or complete an online claim form.