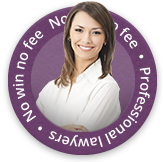 A mother of a 5 year old boy is seeking £1.5 million with an interim personal injury compensation claim against the Taunton and Somerset NHS Trust in a unique 'wrongful birth case'.
The High Court in London heard how the mother,25, has the 'extraordinary demanding' task of caring for her son. Her son was born with severe disabilities including congenital heart defects, a cleft palate and vertebral abnormalities.
Lawyers for the family say that the boy's father, suffers with congenital heart problems and his maternal grandmother was born with spina bifida. Given the family history the mother's pregnancy was high risk so further test should have been undertaking.
The NHS 'admitted liability' in 2006 and it is on the basis of this compensation claim that the interim payment has been made. The NHS are disputing this amount.