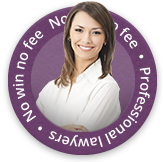 The family of a 42 year old are seeking substantial compensation on behalf of their son who remains critically ill in hospital.
The man was a victim of a hit and run on September 27th 2009 which resulted with him receiving life threatening injuries. He still remains in a coma at the Colman Hospital in Norwich and will require constant care for the rest of his life.
The driver was identified was identified as the manager of a rock star, with whose car he was driving at the time.  The man was jailed for 12 months after admitting driving without insurance, leaving the scene of an accident and driving recklessly.
The Motor Insurers Bureau (MIB) stated that in order to assess accident claims of this nature it is necessary to consider all of the information to ensure the right level of compensation is granted.