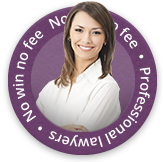 The family of a lorry driver, who was killed when a bail of scrap metal fell on him, are seeking compensation for his death.
The man, who was employed by the scrap metal company, was delivering scrap metal to the company's metal recycling yard in Newport, South Wales. A bail of scrap metal, which was being moved by another man fell and killed the 50 year old in April 2008.
The man carrying the scrap metal was cleared of manslaughter as he was considered not to have been adequately trained in health and safety guidelines. The scrap metal company was fined £200,000 at Cardiff Crown Court for breach of health and safety guidelines and was also ordered to pay funeral costs of £5,000.
The victim's family are seeking an accident claims compensation package from the company. After the verdict they said we have been torn apart by their family member's death. It should be a priority to ensure death and injury to employees and others on the site should be avoided.