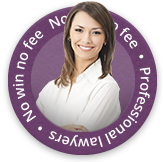 A family has started a medical negligence claim against North Cumbria University Hospitals NHS Trust following a birth injury sustained by their daughter.
The case which is being brought relates to mismanagement during labour and after the delivery.
The hospital trust declined to comment on the case. Adding that, all negligence claims against hospital trusts in England are now dealt with by the NHS Litigation Authority.
If you have been injured as the result of an accident which wasn't your fault, you could be entitled to make a personal injury claim.