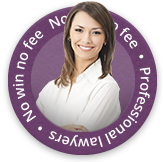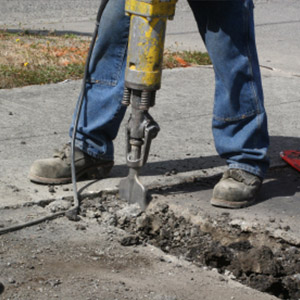 According to the Labour Force Survey, 2009/2010 saw 233,000 reportable injuries at work and a further 147 deaths take place whilst at work . Most professions come with little risk of an accident at work occurring; however there are some jobs which, due to the nature of their work, may struggle to ensure a safe environment for staff. Here, we take a look at five of the most dangerous jobs.
Merchant seafarers and fisherman
With a one in 20 chance of being killed on the job , being a fisherman has been named the most dangerous job in Britain. A study carried out by Oxford University seems to reinforce this claim, with research suggesting that fishermen are 50 times more likely to die while working than those in other professions.
Police officer
This highly stressful job is also among the most dangerous in the country. On a daily basis, the police put themselves at risk to keep communities safe, and figures from the Police Roll of Honour Trust highlight this, with 143 deaths whilst in the line of duty between April 2000 and March 2010 .
Construction worker
In 2010/2011, the construction industry saw 50 fatal injuries among staff . This equates to 2.4 deaths per 100,000 workers, a decrease from the 3.7 of 2006/2007 and perhaps a sign that health and safety within this sector is improving. Of those that work in construction, scaffolders and steeplejacks appear to be the most at risk.
Tree work
There are many risks associated with tree work including chainsaws, heights, falling trees and power lines, and it is estimated that the likelihood of someone suffering an injury or fatal accident whilst working in forestry or arboriculture is worse than 1 in 120. Data from 1990 to 1996 shows that there were a staggering 1800 major injuries and 4800 minor injuries during this time, as well as 38 fatalities.
Commercial and lorry drivers
Driving long hours, through day and night can be a tiring task, and according to experts, this has influenced the fact that there are 54,000 accidents at work involving vehicles every year . To fight fatigue, drivers are advised to get plenty of quality sleep before they begin their journey and to take 15 minute breaks for every 2 hours of driving.
Source
Health and Safety Executive, Health and Safety Statistics, HSE Gov Statistics (2010)
BBC, Fishing, the most dangerous job in the UK, BBC News (2010)
Bournemouth Echo, Its official. Fisherman have the most dangerous job in Britain,Bournemouth Echo (2010)
Police Roll of Honour Trust, Statistics, Police Memorial Org, (2010)
Health and Safety Executive, Fatal Injury Statistics, Health and Safety Executive (2011)
Career Builder, Britain's Most Dangerous Jobs, Britains most dangerous jobs (2008)
Have You Had An Accident At Work?
If you have suffered as a result of an accident at work, we may be able to help you to make a claim for compensation.
Contact our team of personal injury lawyers by calling 0800 808 9740 or complete our online form. One of our staff will come back to you directly, in confidence, to discuss your prospective accident claim case in more detail.