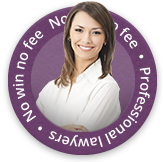 A former Oxford United football player is making a compensation claim for the injuries he received following a car accident.
In September 2009, the former footballer was unloading scaffolding poles from the back of a truck when he was hit by a man who was driving a jaguar car. The 36-year-old was taken to hospital where he underwent an operation to save his leg.
The former player still remains on crutches and is unable to return to work. He commented that my football career is ruined. I have played all my life, but I will never play again. There is also a risk I will never be able to scaffold and that is my livelihood. He is suing the driver of the jaguar car for £300,000 in compensation for his injuries and loss of earnings.
Accident Claims with First Personal Injury
If you've had an accident that wasn't your fault, you may be entitled to accident and injury claims compensation. Our expert personal injury lawyers help people across England and Wales to win the compensation they deserve.
Contact First Personal Injury today by calling 0800 808 9740 to discuss your potential claim. Alternatively, request a callback at a time that suits you by filling out the online enquiry form.