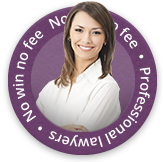 Fresh Calls For Review of Asbestos Compensation Scheme
New legislation concerning the government's approach to asbestos compensation has been criticised by MPs, campaign groups as well as sufferers and their families.
MPs from the Justice Select Committee said that the way the government had handled the situation was not satisfactory and had not been performed in a balanced way. They said that the government's agreement with insurance companies in respect of asbestos compensation had not been exposed to other parties and it was surprised at this lack of openness.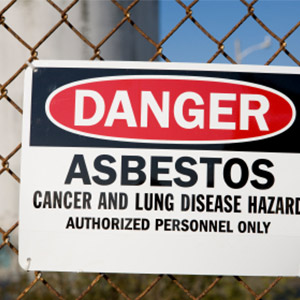 Asbestos Compensation Debate Considered By Justice Select Committee
The chairman of the committee, Sir Alan Beith, said that the committee had listened carefully to both sides of the 'polarised debate' concerning asbestos compensation and it concluded that there had been a number of different failings by the coalition. Sir Alan said: "It was a surprise to us that the government concluded a heads of agreement, however informal its status, with parties on one side of the argument about mesothelioma. The provisions of this document, which remained undisclosed to other interested parties, have shaped the Government's approach to this issue, and we are concerned that the Government appears to have had no intention of supplying us with this document as part of our inquiry."
Groups who opposed the government's decisions about how asbestos compensation should be paid have said that people who are suffering from the illness are facing the prospect of having to pay up to 25% of the damages they are awarded for legal fees and insurance premiums. Steve Murphy who is general secretary of union, Ucatt said that the government had been 'caught in bed' with the insurance industry in relation to the compensation rules it had decided for mesothelioma victims. He said: "The Government's proposals were the latest in a long line of policies where they have backed the insurance industry against the victims of asbestos, whose health has been damaged through no fault of their own."
James Dalton, who is the assistant director head of motor and liability Association of British Insurers, said that the industry has always been open and transparent on its commitment to help as many mesothelioma claimants and their families as possible. He added: "We make no apologies for negotiating with government a scheme, paid for by insurers, that will compensate an extra 3,000 sufferers over the next 10 years, who would otherwise go uncompensated."
Employer Negligence Is To Blame Says Unison
Dave Prentis, general secretary of Unison, said: "The changes the Government tried to impose would have a detrimental impact on mesothelioma sufferers. It's the negligence of past employers that has condemned these workers. It is only right employers should pay." A Ministry of Justice spokesman said: "Mesothelioma is an awful condition which can destroy lives in a frighteningly short amount of time and we want to help sufferers and their families. We are considering the best way to get claims settled fairly and quickly.
Making A Mesothelioma Compensation Claim
If you think you or a member of your family has been affected by mesothelioma or any other asbestos related condition arising from the workplace then it is advisable to seek the help of an experienced personal injury lawyer to guide you through the claims process and explain the legal implications and how they may apply to you are your specific case.
Making A Claim With First Personal Injury
First Personal Injury lawyers are experts in the field of mesothelioma compensation claims. We understand the degree of difficulty experienced before you have decided to make a claim; as well as being caring and understanding, our team is focussed in ensuring you receive the maximum amount of compensation you are entitled to. Please complete an online claim form or call our national accident claim line.