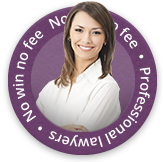 The long-awaited report from an independent inquiry into the scandal of thousands of people with haemophilia who were given infected blood is published today. The government will now come under increased pressure to forge new compensation claim payouts for the thousands of people with haemophilia who were given blood tainted with HIV and hepatitis C.
More than a quarter of those infected as a result of blood transfusions have died in what Professor Robert Winston described as "the worst treatment disaster in the history of the NHS". Many are terminally ill. The inquiry heard that the financial settlement fails to meet the needs of the widows and children have suffered as a result.
It is anticipated that today's report will supply to new evidence of what went wrong from thousands of documents that were eventually handed over by the government. It will also criticise ministers for refusing to give evidence.