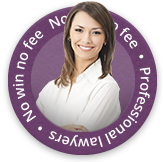 A nine-year-old boy has received a substantial payout after a hospital blunder during his birth.
The boy was deprived of oxygen at birth which resulted in him now suffering from quadriplegic cerebral palsy. He will require constant care for the rest of his life.
The hospital involved said that accident claims of this nature are very regretful. They admitted medical negligence after failing to pay attention to the boy's mothers' medical records. She was sent home whilst in labour, despite having a fibroid which later contributed to the tragic circumstances surrounding her son's birth.
The family are now using the compensation payout to make the boy's future more comfortable. His mother states this has been a long hard fight to secure her son's long-term care.