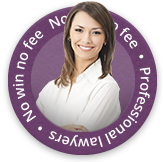 A construction worker who was seriously injured when a wall he was helping to demolish fell on him could make a compensation claim after a Health and Safety Executive (HSE) ruling. The building company that he worked for has been fined £8,000 by the HSE.
As a result of the accident, the man suffered multiple fractures to his leg, collarbone and arm as well as back injuries. His injuries were so severe that he has been unable to return to work since the accident happened back in July.
It is likely that after the ruling the man will look at the possibility of making accident claims against his former employer.
Personal Injury Compensation Claim
First Personal Injury has helped members of the public across the UK secure personal injury compensation claim. If you think you or someone you may know is entitled to claim compensation, give First Personal Injury a call to discuss your or their potential personal injury compensation claim today.
Contacting First Personal Injury is free by ringing 0800 808 9740 alternatively by filling out the online claims form.