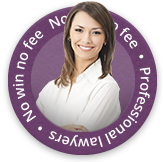 An amateur footballer had been successful in his football injury claim after being injured during a football match on a waterlogged indoor pitch in 2004.
The 29-year-old has been awarded £13,000 after the accident in which he fractured his tibia and shinbone. It took the player 15 weeks to recover from his injuries and he was unable to work during this period.
The football pitch was part of the JJB Sports Soccer Dome at Pride Park.
Personal Injury Compensation Claim
First Personal Injury has helped members of the public across the UK secure personal injury compensation claims. If you think you or someone you may know is entitled to compensation, give First Personal Injury a call to discuss your or their potential personal injury compensation claim today.
Contacting First Personal Injury is free by ringing 0800 808 9740 alternatively by filling out the online claims form.  You will find our injury lawyers sensitive to your requirements and professional in their dealings with your prospective accident claims case.