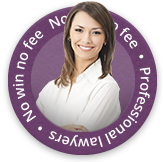 The recent rash of large scale redundancies could lead to an increase in work related personal injury claims a lawyer has warned.
Monday saw the announcement that steel giant Corus would be cutting as many as 2,400 jobs in the UK, the latest in a line of casualties of the recession. Other firms such as finance giant KPMG made the decision to cut back on hours or offer sabbaticals on reduced pay to avoid the need to cut jobs.
Kieran Jones, head of the dedicated disease unit at Weightmans, believes history may be about to repeat itself after claims rose dramatically during the last economic downturn.
rules governing personal injury claims with far stricter guidelines
Mr Jones said: The Nottingham and Derbyshire textile industry witnessed the closure of several garment manufacturing factories in the late 1990s and this lead to thousands of workers being made redundant. There followed an orchestrated campaign of advertisements offering a free hearing test and listing occupations and companies for whom it was said compensation could be obtained. This lead to thousands of claims being brought against three main employers and their insurers despite evidence that their exposure was in most cases below recognised thresholds which required action on the part of the employer.
A variety of factors will inform someone's propensity to claim, including the activities of claims farmers, the individual's own attitude to former employers or their general health and well-being.
However, Mr Jones added that insurers and employers can take steps to minimise the impact of what may be an inevitable deluge. Insurers should ensure that all relevant documentation which may be crucially relevant in the defence of future claims is retained, he said. It is crucial therefore that an audit is undertaken by insurers to identify all relevant documentation and information. If there is any concern that the company will not retain the relevant information then steps should be taken by the insurer to centrally archive the records.
Last year the government overhauled the rules governing personal injury claims with far stricter guidelines aimed at speeding up settlements, cutting costs and giving customers better access to justice. It saw the claims process streamlined compared to the previous arrangements which could see insurers spending months and sometimes years reaching a decision.
If you have suffered an injury in the workplace, contact a First Personal Injury Lawyer today.