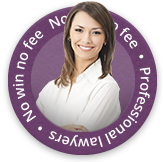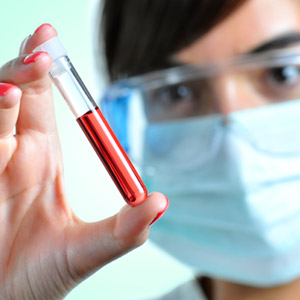 World Cancer Day takes place this year on the 4th February. It is an occasion where the whole world can unite together to fight against cancer, a disease which has become a global epidemic.
The awareness day is led by the Union for International Cancer Control which is made up of almost 500 organisations fighting cancer in a range of countries across the world.
'It's Not beyond Us'
The target of the campaign is to save as many lives as possible by raising awareness about the illness and asking governments and individuals to take action and to make cancer a political priority across the world. The tag line for the campaign is 'Not beyond us' and by taking action, significantly reducing the impact of cancer is possible.
Campaign Targets
The campaign encourages people to choose healthy life choices and therefore achieve the World Cancer Declaration targets that are to be achieved by 2025. There are three main targets involved, these include; the strengthening of existing health systems to encourage patient-centred cancer control programmes; the monitoring of global tobacco consumption and obesity. Addressing issues to do with cancer-causing infections are also part of the agenda e.g. hepatitis B virus and human papillomavirus.
Campaign Challenges And Objectives
There are many misconceptions about cancer that exist throughout the world and it can stop awareness being raised in some circumstances, according to campaigners. They say effort needs to be made to make people realise that many cancers are preventable and if there is an adoption of a more healthy lifestyle, e.g. reducing alcohol intake having better diets and stopping smoking, then reducing cancer deaths is achievable.
The challenges ahead of the program are to make sure people are empowered with the right to health; ensure the promotion of healthy living in communities and to lobby the government to provide health systems designed for healthy lifestyles. Children and schools also form part of the objectives so that healthy behaviours can be adopted and promoted amongst the younger generation.
One of the objectives of the campaign is to bring in National immunisation programmes for HBV and HPV to lower the incidences of liver and cervical cancers in countries prone to it. With the right strategies in place it is possible to reduce approximately one third of cancers through our own efforts from individuals, families and health care professionals and policy makers.
Environmental Carcinogens
Also included in the fight against cancer are environmental carcinogens and occupational exposures like asbestos. There is more and more evidence to suggest that there is a link between exposure to some pollutants in the air and cancer and that some of these are occupational; one of those pollutants is known as asbestos. Asbestos is a dangerous substance which was used in abundance during the last century in many different industries. Today it is still found in many old buildings and people can still become exposed to it.
Symptoms of cancers caused by asbestos exposure will often not appear until decades later and it is only in recent years that we have become aware of the full extent of cancers asbestos has caused.
Work-Related Cancer
Work related cancers associated with asbestos are work related lung cancer and mesothelioma; the latter of which is terminal. Many people who have worked as electricians, plumbers, shipyard builders are at a greater risk of being exposed to asbestos. Your employer has a duty to protect you from the harm that asbestos can cause; this means complying with health and safety laws set down by the Health and Safety Executive. If it is proven that such laws have not been adhered to by your employer and you have been diagnosed with cancer as a result of asbestos exposure then you could have a valid personal injury claim.
In all compensation cases, it will need to be proven that your employer was negligent. With an experienced solicitor, who specialises in the area of occupational diseases, your case can be helped considerably.
Making A Cancer Claim With First Personal Injury
If you have received a cancer diagnosis that you believe came about through third party negligence then you could have a valid personal injury claim. Please get in touch with First Personal Injury and tell us more about your circumstances. Call us on our national accident helpline number or complete one of our online claim forms.