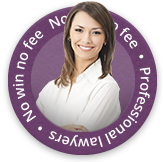 A family is considering taking legal action after doctors at Wythenshawe Hospital, which is run by the University Hospital of South Manchester NHS Foundation Trust, failed to spot their grandfather's broken spine.
It was reported in the Manchester Evening News that the 70-year-old was subsequently diagnosed with mild pneumonia, broken ribs and a sprained ankle.
Apparently, two doctors failed to spot that he had broken his back or ask about a long-term condition which made the pensioner vulnerable to a back injury.
He was sent home but experienced increasing pain and was eventually admitted to North Manchester General Hospital, where doctors again failed to spot his condition.
Two weeks later, however, the hospital did scans which revealed the break but he was too ill to undergo life-saving surgery and he died in December 2004 three weeks after he had sustained the injury.
The family is considering taking legal action in the form of a personal injury claim.
Suffered From A Personal Injury? You Could Make A Claim For Compensation
If you have suffered any kind of personal injury, whether it be as a result of medical negligence or another type of injury or illness which was not your fault, you could be entitled to claim compensation. Contact our team of accident and injury lawyers at First Personal Injury to find out whether we can help you claim the compensation you are entitled to and take you through the personal injury claims process.