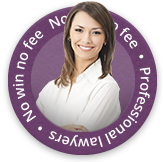 A construction accident which left a worker with one of his limbs missing has seen the company involved receive a fine from the Health and Safety Executive.
Demolition work was being carried out on a railway bridge in central London in 2010. Some lifting work was required in order to fit beams onto the new construction so the company in charge subcontracted this part of the job out to another company. An L-shaped beam was being lifted by crane on to the bridge but it fell off and crushed the worker, seriously damaging his legs, which led to one of them being amputated.
Failure To Perform A Risk Assessment
During the court hearing, the company pleaded guilty to health and safety failings while work was being undertaken on the railway bridge. No risk assessment had been undertaken by the main contractor in terms of loading and unloading and plans to move the beam were not carried out effectively.
There was also no information given about the instability of the beam to those people who would be on the job. An inspector of the railways said that the company had had a duty to look after the health and safety of employees and subcontractors and it had not done this. He said: "In December 2010, the company failed to adequately plan the loading and securing of a steel and concrete beam for a bridge, weighing over six tonnes, on a railway wagon. This failing led to one of the beams toppling over, trapping a construction worker's legs just above the ankle when he was preparing it for lifting. As a result, he suffered severe, life-changing injuries, which led to one leg being amputated."
Making A Work Place Compensation Claim
If you would like to know more about how to start a workplace compensation claim then please get in touch with our no win no fee solicitors at First Personal Injury. Call us on our national accident helpline number or complete one of our online claim forms available on this site.
Accidents At Work Claims Types
Here at First Personal Injury, we deal with a wide range of accident at work claim types, some of which are listed below. If you have been injured in the workplace from some other type of occurrence, please do not hesitate to contact us anyway, as we may be able to help and advise regarding your claim for compensation.