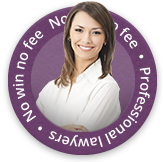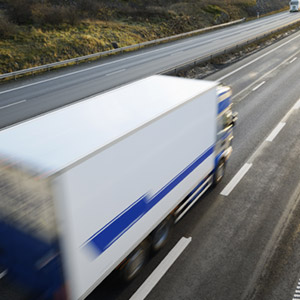 A 44 year old man from Lincoln has admitted to dangerous driving after his lorry fell on top of a car on the M62 motorway in Yorkshire last year.
The man admitted to Leeds Crown Court that he had been reading a text message at the time of the accident which killed two people.
The two occupiers of the car (a married couple) which was struck were close to the Brighouse junction of the motorway in July 2012.
Phone Usage Investigated
Investigators who analysed the crash said there was a text on the lorry driver's phone which was received just over minute before the fatal collision.
Further investigations into his phone use revealed how there had been hundreds of other texts sent and received from the same number. Tachograph reports from the lorry revealed that it was being driven while texts were being received on his phone.
The couple who died were from Durham. The  husband owned a hair and beauty salon and the wife, who was a deputy head teacher, has been described as an 'absolutely fantastic person' by friends and colleagues.
The man was jailed for five years and three months.
Fatal Road Accidents
Fatal road accidents often happen on motorways and often involve lorries. The accidents are not always the fault of the lorry driver, indeed there is a wide scope of reasons why road traffic accidents happen.
If a member of your family has been killed in a road accident and there is third party fault then you could be able to claim for personal injury compensation.
Claiming For A Road Accident
There are three years from the date of the accident in which you have the opportunity to begin a claim. It is therefore advisable to speak to a specialised personal injury lawyer about your possible case as soon as you can.
Compensation claims can also be made for serious injuries that have been endured during a car or road accident. If you have been unable to work as a result of your accident then a loss of earnings element will be factored into your claim.
Any pain and suffering you have encountered will also be considered in your claim as well as any loss of amenity.
Please get in touch with First Personal Injury no win no fee* solicitors who can discuss the possibility of conducting your claim on a conditional fee agreement basis.
Were you in a road traffic accident that wasn't your fault?
If you've been in a road traffic accident that wasn't your fault you may be entitled to compensation.
Our personal injury solicitors are on-hand to discuss your potential road traffic accident compensation case. Call us today on 0800 808 9740 or complete our online form to request a call-back.