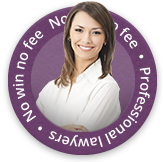 A man is making an accident claim against Aberdeenshire Council after an accident which took place 5 years ago in which he lost his arm.
The horrific accident took place at a waste plant and the man lost his left arm, shoulder and part of this collarbone.
It has been reported today that he has now launched a personal injury claim for lost earnings and for the suffering and pain he continues to endure because of the accident.
Accident Claims with First Personal Injury
If you've had an accident that wasn't your fault you may be entitled to compensation. Our expert personal injury lawyers are able to assist with your potential compensation claims.
Contact First Personal Injury today by calling 0800 808 9740 or by filling out the online injury claim form.