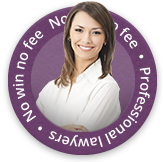 A man who was injured in a work related accident has received an accident compensation claim payout.
The man, who was working for a company in Salford Manchester at the time, sustained injuries to his spine when an air conditioning unit fell on him, whilst it was being moved.
The man was unable to work for a year and has been unable to return to the job he was doing at the time the accident occurred.
You could be entitled to an accident claim
You may be entitled to compensation for an range of compensation claims under accident claim. Our expert injury solicitors will help assess your potential claim going forwards and provide you with proficient advice.
Contact First Personal Injury to discuss your potential compensation claim today by ringing 0800 808 9740 or by filling out the online claims form.