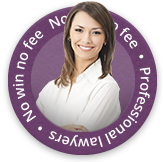 A man from South Devon is facing a High Court claim for unlimited damages for leaving a teenage motorcyclist a 'paraplegic'.
A High Court writ has been issued against the man for personal injury compensation and losses as a result of the accident which happened in Hampshire in April 2006.
The claim is for at least £300,000 but could end up being higher as the boy will need considerable care for the rest of his life.
Make A Claim
If you have been injured as a result of a motorcycle accident or injury caused by a motorbike in a road traffic accident, then you may be able to make a claim for compensation. Contact our team of motorcycle accident solicitors today to find out more about making your claim.