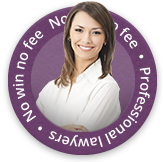 Work-related injuries and subsequent accident claims could often be avoided. Recently a man has received compensation after breaking his arm in a work accident which took place in a factory in Staffordshire. The man was carrying out tests on a vehicle when a faulty step caused him to fall and break his arm.
The man had to have two operations on his arm and he needed more than a year off work to recover from his injuries. He now has 30% disability in his arm.
He has been able to work but in a different role. His employers admitted liability and made a substantial out of court settlement.
Have You Had An Accident At Work?
If you have suffered as a result of an accident or injury in the workplace (whether it's an injury to your arm or some other part of your body), and would like to find out about making a claim for compensation for accident at work we may be able to help you to make a claim for compensation.
Contact our team of personal injury lawyers on the telephone number above or complete our initial online injury claim form and one of our staff will come back to you directly, in confidence, to discuss your prospective case in more detail