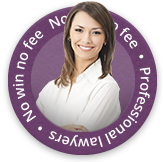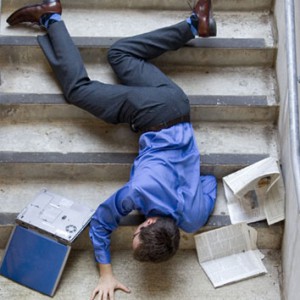 A man seeking to make a personal injury compensation claim from his local council after his wife died after slipping on an icy path has been given renewed hope because a new witness has come forward.
Damages Sought From Angus Council For Pavement Slip
The 66-year-old man is seeking damages from Angus Council, claiming council workmen failed to grit the pavement, on which his wife slipped, until after her accident.
Icy Path
The witness who has come forward recently has agreed to state how icy the path was in an attempt by the claimant to prove that the path had not been gritted prior to the accident involving his wife.
As a result of a bang to the head sustained during the accident the woman fell into a coma and later died. The claimant is seeking significant damages.
Gritting Shortages Denied By Council
A spokesperson from the council, which has launched an investigation into the accident, which occurred on 4 February stated, "I can confirm the council's winter roads maintenance policy was adhered to." It denies there was any gritting shortages in the area.
Making An Accident Claim With First Personal Injury Solicitors
If you've been injured in an accident which wasn't your fault, you could be entitled to make a personal injury claim and you should contact an experienced personal injury lawyer such as First Personal Injury lawyers.  Our team of professionals have helped many people to claim compensation that is rightfully theirs.  Whether your injury has been caused as a result of a slip, trip or fall, an accident at work or as a result of a road traffic accident, we may be able to help you with your prospective case.
Contact us via our accident helpline on the telephone number above or complete our initial 'claim online' form and one of our team will come back to you to discuss, in confidence.