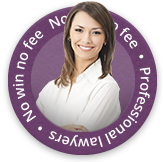 A man from Hull is considering making a clinical negligence claim against a hospital following the death of his wife who suffered a fatal fall.
The 73-year-old woman fell off her commode in the ward she was being cared for; her husband claims that his wife was not properly taken care of and the accident need not have happened. He has been left heartbroken by the incident and is demanding answers from the Trust that runs the hospital.
Head Injury Claim
The pensioner had been admitted to hospital for treatment on an aortic valve and had been moved from ward to ward because of her fluctuating condition. When her condition improved for the last time she was put on a ward and attempted to use the commode. As she was being helped off the commode she fell and banged her head. She was later seen by the doctor on duty but her condition worsened and following a scan, it was revealed that she had a subdural haematoma. She was rushed for surgery but died two days later after her husband was told there was nothing more they could do to help his wife.
The woman's husband says there should have been two nurses there helping here as they had been advised that his wife was vulnerable to a fall. There had been no safety meeting so the assistant on duty was not aware of the patient's susceptibility. He says that he doesn't feel like the staff did their jobs properly.
An investigation is now underway but the husband is not happy with the report that has followed; he says he intends to make a formal complaint after he also found out about the historic number of other falls suffered by patients at the hospital.
History Of Falling Accidents At Hospital
The possible lodging of a compensation claim follows the news of a series of falls which have happened at the hospital. The hospital trust says that there is a plan underway which is addressing the issue.
Hospital Acknowledges Tragedy
The Trust's nurse director for clinical support said that representatives had met with the family and she acknowledged this was a very tragic case, adding that their thoughts were with Mr King and his family. She said: "Changes to practice on the ward, such as the introduction of twice-daily safety briefings and clear identification on ward boards of which patients need assistance mobilising, have already been made as a result of this tragic incident."
Making A Medical Negligence Claim With First Personal Injury
First Personal Injury Lawyers is a team of no win no fee solicitors who specialise in clinical negligence claims. If you would like to know whether or not you have a valid medical negligence claim then please call our national accident claim line number or complete an online claim form.