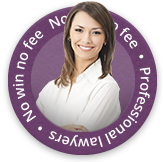 Maximum Compensation Levels For Military Service Personnel Doubled
The maximum compensation for armed forces personnel injured in service has been doubled by defence ministers from £285,000 to £570,000. The increase is retrospective, which means around £10m will be paid out to 2,700 troops who have been awarded lump-sum payments.
Injured Military Personnel
All injured personnel who have received an award under the scheme will receive an increase of between 10% and 100% of their payment. Letters with details of the increased compensation payments are being sent to the 140 most seriously injured. They will get their additional money within the next few days, while those less seriously injured will receive their extra compensation over the next few months.
Improving The Lives Of Servicemen And Women
The plan was announced in July as part of a government paper outlining 40 measures to improve the lives of servicemen and woman. Defence minister Kevan Jones said: "Our armed forces are inspirational and they deserve the very best support – that is why I am determined to see through the package of measures we announced in the Service Personnel Command paper.
Claiming Compensation Against MOD
If you feel that you have cause to make a claim for injury compensation against the MOD, you can contact First Personal Injury's team of highly experienced injury lawyers on the telephone number above. Alternatively, feel free to complete our initial 'claim online' form and one of our advisors will come back to you in confidence to discuss your prospective case.