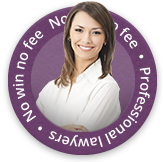 A man from Hertfordshire is to sue his employers after they were found responsible for an accident at work in which he almost lost his sight.
Carl Woodbridge was pruning a cactus for his former employers Rentokil Initial UK Ltd when toxic sap squirted in Mr Woodbridge's eyes causing damage to his cornea. In addition, he suffered burns to his body and face.
Following an inquiry into the incident, Rentokil Initial UK Ltd was found to have failed to provide adequate training to Mr Woodbridge under the Health and Safety Act. They were fined £12,000.
Milton Keynes Council Spokesman said this was an entirely preventable situation if the work had been properly planned and implemented. Accident claims of this nature are taken very seriously and Mr Woodbridge intends to seek compensation from his former employer for the injuries he sustained.
Had An Accident Or Injured In The Workplace?
If you've had an accident or injury in the workplace, First Personal Injury may be able to help you to make a claim for compensation.
First Personal Injury are contactable through our online injury claim form where one of our personal injury lawyers will come back to you directly. Alternatively, contact First Personal Injury lawyers on the telephone number above to discuss your prospective case in more detail.