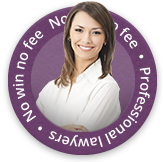 On April 30th the Ministry of Justice is introducing a new Road traffic Accident (RTA) claims system in an attempt to speed up the whole process of accident claims.
Current Accident Claims System
Under the present system it can take months to process a claim and establish liability. Under the new law a decision could be reached within 30 days. For this to be achieved solicitors and insurance companies need to communicate more efficiently. This is hoped to be achieved by introducing new computer software allowing them to correspond and talk more effectively.
New Accident Claims System
The new changes will only apply to personal injury claims to the value of £1,000- £10,000. It is thought that fixed deadlines, strict procedures and improved communication through the introduction of electronic portals on the computer the process will be more user- friendly. The Government hope that the whole accident claims system will run more smoothly and efficiently.
Accident Claims with First Personal Injury
If you've had an accident that wasn't your fault, you may be entitled to accident and injury claims compensation. Our expert personal injury lawyers help people across England and Wales to win the compensation they deserve.
Contact First Personal Injury today by calling 0800 808 9740 to discuss your potential claim. Alternatively, request a callback at a time that suits you by filling out the online enquiry form.