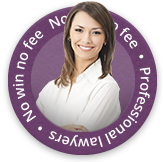 The new whiplash injury reforms proposed by the government have sparked numerous different debates between various different medical, legal and political groups and individuals. The latest question to be raised is that of the possible lack of incentive for medical experts to be part of the new panel.
Concerns About The Whiplash Tests
Chair of the Motor Accidents Solicitors Society, Craig Budsworth, said at the organisation's annual conference, that it may be that some medical experts do not sign up to the MedCo board where they will be assigned cases. He said that some medical experts may be reticent in joining up because they have already spent much time gaining qualifications and to have to pay a fee to join the scheme is not a straightforward incentive when it is unclear just how many cases they will get.
He said: '[Experts] are going to have to prove that they are capable of examining people with these types of injuries. This may well prove more problematic as experts may well say, "can't you read my full title?". He added that by appearing on a list there will be nothing that will differentiate one medical expert from the next and if there is a possibility of never receiving instructions – why bother with the fee?
The conference was attended by doctors who confirmed that they are still uncertain as to how work from Medco will be assigned. The Association of British Insurers said more details will be discussed as to how the panel will work.
The whiplash injury reform programme, which is backed by the Ministry of Justice, will have a panel made up of both defendant and claimant lawyers, as well as an independent chairperson. The new website for Medco is believed to go live at the end of this month.
Suffered From Whiplash?
If you have suffered as a result of whiplash, maybe from a car accident or other road traffic accident, you may be entitled to claim compensation.
Contact First Personal Injury today to find out about making a claim for what is rightfully yours.