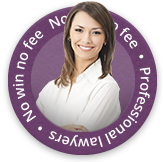 A nuclear power worker has received £35,000 in accident claims compensation for damage to his hands following prolonged use of vibrating tools.
The 49 year old had been working at Sellafield Nuclear power station for over 23 years. After complaining of constant pins and needles in his hands he was diagnosed with Carpel Tunnel Syndrome. It is thought this occurred following his continued use of vibrating tools.
"Hadn't been warned about the dangers"
The employee was given an alternative job at the power station but he still remained in pain with his hands especially at night and in cold weather. He said I had no idea that my job was affecting my hands in this way and I hadn't been warned about the dangers.
Sellafield settled out of court, having failed to accept liability. Solicitor Hazel Webb said Courts consider that since 1975 employers should have known the risk workers face when using vibrating tools on a regular basis. Our client will suffer for the rest of his life because the employer failed to keep a closer eye on his condition.