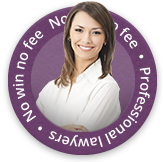 The number of personal injury claims being made is currently on the rise for a variety of reasons.
People More Inclined To Make An Accident Claim
People are struggling financially because of the general economic downturn and are therefore possibly more inclined to make an accident claim.
Health & Safety Costs Less Of A Priority
The costs associated with Health and Safety have become less of a priority as employers struggle to stay afloat.
Medical Negligence
People often lose their private health insurance cover when they are made redundant and this means that as more people turn to the NHS for treatment, there are more medical negligence claims.
Road Traffic Accidents
However, not all of the reasons are financial; we've mentioned a couple of times the very cold weather in January which led to an increased number of potholes in our roads which in turn led to an increase in road traffic accidents.
Need To Make A Claim?
If you have been injured in a work-related accident or road traffic accident which wasn't your fault, you could be entitled to make a personal injury claim.