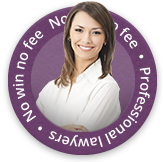 An offshore worker who suffered serious facial injuries while he was working on an oil rig is suing his employer for £150,000 in personal injury compensation.
The accident, which happened in 2012, occurred after a crane was being used to lift a crate onto the platform. The 40-year-old worker was trying to unclip a hook when the wires on the crane unexpectedly moved upwards and resulted in one of the hooks striking the man's face.
Facial Injuries
The injuries to the worker's face are said to be 'extensive' and he became unconscious straight away after the blow. He suffered a detached retina and further damage to his left eye. His eyesight has suffered since and he needs to wear glasses and experiences double vision; he also encountered damage to his jaw and teeth. He needed to be off work for one year, despite staying on onboard the rig for a week following the accident.
Making A Workplace Accident Claim
If you believe that you may have been involved in a workplace accident that was not your fault then you could be eligible for personal injury compensation. In order to be successful, your accident must have happened within the last three years and the fault of the accident must be clearly demonstrable. Making a claim against your employer may seem like a daunting prospect but if you have been injured and suffered a loss of earnings; had to pay expenses in relation to your injury and/or have experienced pain and suffering, then you have a legal entitlement to do so.
Making An Accident At Work Compensation Claim
To find out more about making a claim please get in touch with our no win no fee solicitors at First Personal Injury. Call our national accident helpline number or complete one of our online claim forms for more advice and information on how to start your claim.
Accidents At Work Claims Types
Here at First Personal Injury, we deal with a wide range of accidents at work claims, some of which are listed below. If you have been injured in the workplace from some other type of occurrence, please do not hesitate to contact us anyway, as we may be able to help and advise regarding your claim for compensation.