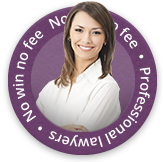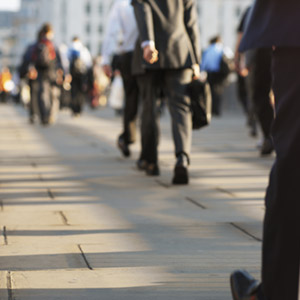 A road traffic accident outside Glasgow Caledonian University has seen a number of pedestrians injured after a car allegedly collided into them.
Reports say that an Audi TT crashed into a number of pedestrians as well as a police van outside the buildings.
It is believed that six people have been injured including two police officers. When the Scottish Ambulance Service was requested at the scene they were responding to a call regarding a female pedestrian, however, when they arrived there were six casualties.
Injured parties were taken to local hospitals including Glasgow Royal Infirmary and Western Infirmary. The injuries sustained are all thought to be minor.
First Aiders And Paramedics Sent To The Accident Scene
On behalf of the university, a spokeswoman said that it treats the safety of its students as 'paramount'. She said: "We are extremely concerned that a group of students and other members of the public were injured in a road accident outside the gates of the University in Cowcaddens Road."
According to the spokeswoman, the university sent its own team of first aiders to the accident scene but said that paramedics were soon present. She also said that the support team at the university will be communicating with those people who have been injured and their families.
Road Accidents Involving Pedestrians
Road accidents involving pedestrians can culminate in serious injuries. If a car has collided into you then there are a number of different injuries you can experience depending on the type of impact. Common kinds of injuries include head and neck injuries, spinal damage, broken bones and cuts and bruises.
These injuries can lead to life changing circumstances and sometimes it can mean that you have to rely on a member of your family to care for you. Financially, your injuries can also have a negative impact.
If you have been injured as a pedestrian in a road traffic incident then you could be able to claim compensation for your injuries. This compensation will help you to pay for care, medical equipment and it can also reimburse you for any loss of earnings you have had through being unable to work.
Claiming For Pedestrian Road Traffic Accidents
First Personal Injury lawyers can take away the stress and doubt you may have over making a personal injury claim. Please speak to our no win no fee solicitors to see whether or not we can help you with your case. Call our accident claims team today on 0800 808 9740.