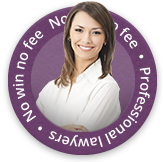 The family of a pensioner are considering legal action following the death of their mother while under the care of a hospital.
During her stay at Heartlands Hospital, Joyce Dempster fell three times with the final one resulting in a broken hip, requiring surgery. Following surgery Mrs Dempster developed bronchial pneumonia and she died two weeks later. At her inquest Consultant pathologist Edward Jones said that the injuries she received from her fall were a contributory cause to her death.
It has since been revealed that a Falls Care Plan, to prevent vulnerable patients falling, should have been implemented in the case of the 84 year old. After the inquest Mrs Dempster daughter said the family were mainly upset that she suffered three falls in a place of safety. She went on to add that the family are considering making a compensation claim.
A spokesman for the Hospital said a review was undertaken and no cause for concern was reported. However, Senior Nurse Tracey Tillotson added that more staff are aware of the Falls Care Plan now thus preventing further accident claims of this nature.