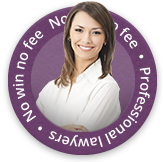 Some of the UK's most talented individuals and companies working in the Personal Injury sector have been short-listed as possible winners of the brand new Eclipse Proclaim Personal Injury Awards which aims to raise standards and recognise excellence within the industry.
Personal Injury Winners Revealed At Cafe Royal Dinner
The winners will be revealed at a prestigious ceremony and dinner at the Cafe Royal, London, on 4th November, when more than 300 personal injury professionals including solicitors, barristers, insurers, rehabilitation providers, and claims management companies, will come together to celebrate, network and socialise.

Event Hosted By Legal Editor Of Daily Telegraph
It will be hosted by Joshua Rozenberg, Legal Editor of the Daily Telegraph and regular contributor to The London Standard and The Law Society Gazette and former BBC Legal Affairs Correspondent
Our Personal Injury Solicitors
You can find out about how First Personal Injury lawyers help people across the UK to claim compensation for their accidents and injuries here.