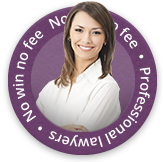 Scottish Police Forces Pressed To Release Accident Claims Figures
Police forces in Scotland this week were put under pressure from Freedom of Information to release its figures relating to the amount of legal fees and compensation they have paid out in in injury and accident claims.
Strathclyde Police Paid Out Over £25,000 In Compensation Claims
Strathclyde Police, Scotland's second largest police force paid more than £255,000 in compensation over the year 2008. This relates to the amount paid out from the collisions their police vehicles had, mainly with other cars but also with trees, parked cars and walls. In comparison Lothian and Borders police force spent over £114,000 in compensation and repairs to other vehicles.
Figures Not Really A True Reflection
Northern Constabulary Force claimed that even though they paid out over £143,000 that these figures are not really a true reflection of reality. They went onto add that matters are dealt with between insurance companies and there is no separate breakdown available for repairs, compensation and legal costs.
Make An Accident On Injury Claim
If you feel that there is a reason why you may be able to claim for an accident or injury, you may be entitled to compensation. You should contact our team to discuss your situation on the number above or complete our initial online claim form so that we can advise further.
Find out more about how we help people to win the compensation that they are rightfully entitled to here.
Personal Injury Claims with First Personal Injury
First Personal Injury has built up a reputation across the United Kingdom for their approach to accident and personal injury claims. Working with members of the public who have had personal injuries, we continually exceed our clients' expectations.
Contact First Personal Injury's accident claims solicitors free today by calling 0800 808 9740 or by completing our online enquiry form.