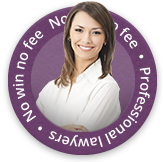 Accident claims relating to work place injuries are relative common although this case is an extreme example. A police officer who was shot during a training course has been awarded a substantial amount in compensation although the exact amount hasn't been disclosed.
Accident At Thames Valley Police Headquarters In Kidlington
The accident happened at Thames Valley Police's headquarters in Kidlington in 2007. The officer suffered physical and psychological injury and hasn't been able to return to work since.
Thames Valley Police Admitted Liability
Thames Valley Police admitted liability for the accident and has since improved its training procedure.
Accident At Work? – Make A Claim
Have you been involved in a non-fault accident at work in the past three years and feel that you may have reason to make a claim for compensation? If so, contact our team of injury lawyers who will advise you once they have more information regarding your situation. Contact us on the telephone number above or complete our initial online claim form.
You can find our more about how we help people to claim following accidents and injuries at work here.