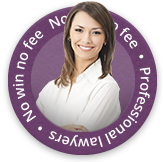 A police officer is to sue a hospital over its failure to detect a blocked artery resulting in the amputation of his leg.
In November 2009, PC Miles Wilson was taken to Southampton General Hospital after injuring his knee whilst on duty. Due to a backlog, the officer had to wait five days for an MRI scan but in the meantime, he contracted an infection, had a high temperature and suffered hallucinations. Doctors were unable to save the officer's leg and unfortunately had to amputate.
Mr Wilson claims that the loss of his leg could have been avoided if he had been operated on sooner and is seeking substantial compensation.
Medical Director Michael Marsh said our inquiry is still ongoing. Accident claims of this nature take time and we are committed to ensuring that the process is completed as swiftly as possible. PC Wilson's legal action is being supported by the Police Federation.
Make A Medical Negligence Claim
If you feel that you have cause to make a claim for compensation for medical negligence you can contact our team of highly experienced injury lawyers on the telephone number above, or complete our initial online claims form. We will then contact you to discuss your prospective case in more detail, and in confidence of course.