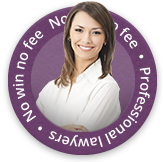 Children from the poorest families in England and Wales face greater risks of dying from injury than children in all other social groups, a study has claimed.
Death Rate For Children In Lowest Social Class 5 Times Greater
The death rate from injury for children in the lowest social class was five times greater than that for children in the highest social class. Inequalities were greatest for house fire and pedestrian deaths.
Study in British Medical Journal
In a study published in the British Medical Journal, researchers from London's School of Hygiene & Tropical Medicine examined child injury death rates by social class to test whether these inequalities still exist.
Deaths of Children Between 0 and 15 Analysed
The researchers analysed all deaths of children aged between 0 and 15 due to injury in England and Wales using population data from the 1981, 1991 and 2001 censuses. Each record included the year of death, the underlying cause of death and the parents' socio-economic class.
The death rate for children of parents classified as never worked or long-term unemployed (social class 8) was 13 times that for children of parents in higher managerial and profession occupations (social class 1).
The report found that children in these families faced greater risks of dying in road traffic accidents, in fires and from undetermined causes than children in all other social groups. In short, the authors stated, these children have been excluded from the reductions in injury mortality made over this period.
Authors Say Explanations Speculative
The authors of the report said that explanations of the results were speculative, but probably lay in different exposure to risk.
Personal Injury Claims with First Personal Injury
First Personal Injury has built up a reputation across the United Kingdom for their approach to accident and personal injury claims. Working with members of the public who have had personal injuries, we continually exceed our clients' expectations.
Contact First Personal Injury's accident claims solicitors free today by calling 0800 808 9740 or by completing our online enquiry form.