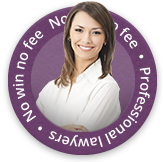 A postal worker received compensation after receiving a personal injury from overfilled post bags.
The worker was injured after trying to lift an overfilled postbag. There was a shortage of bags so they were frequently overfilled and the worker suffered a sprain to his thumb and was unable to carry out his normal work duties for several weeks. Upon returning to work,the employee was only able to carry out light manual work and it was some time beforethe workerwas able to return to full duties.
The worker had complained about the weight of the bags before suffering the injury. A judge ruled that the firm had breached regulations. They had imposed time restraints on their employees and had not provided training showing them how to correctly lift the bags. Theworker was awarded compensation for the injuries suffered.