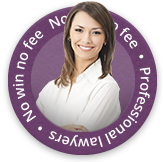 A professional cyclist from Oldham has received personal injury compensation from Oldham Council after she was injured trying to avoid potholes in the borough.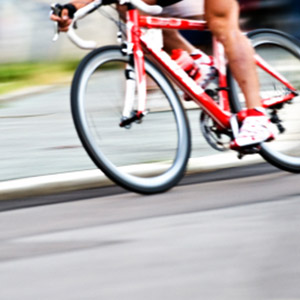 34 year old Fran Millar was riding through the village of Uppermill in 2010 when she swerved a pothole, only to fall off her bike as she collided into another pothole. She landed on her face, fracturing her jaw and cheek as well as damaging her fingers and knocking several of her teeth out.
Compensated For Loss Of Earnings
Her compensation settlement figure, which has not been revealed, is said to cover time off work, damage to the bike and personal injuries she suffered.
Ms Millar is the head of business operations at Team Sky, the British Professional Cycling Team. She says she is 'extremely lucky' that she is back on her bike again after the accident, stating that her physical and mental scars are now healing.
She said: "A crash like this happens so suddenly it can shake your entire confidence on the bike." She also believes that if she had not hit the pothole she would have been pushed further into the road of oncoming traffic.
Oldham Councillor, Dave Hibbert said on behalf of the council that it was pleased Ms Millar had made a full recovery. He mentioned also that Oldham was no different in experiencing the effects of a national pothole funding crisis.
Mr Hibbert said: "On massively-reduced budgets we must assess and prioritise all potholes on the basis of risk." He advised all bike riders to wear helmets when out on the roads.
Ms Millar said: "We are now a cycling nation and councils must make sure that we can all enjoy the road safely."
Claiming Compensation For A Cycling Accident
As a bike rider, you are immediately more vulnerable on the roads than most other road users. However, other road users have a responsibility to avoid causing accidents and local councils are duty bound to make sure the roads are safe for riders.
Many cycling injuries occurring on UK roads result in serious injuries including head injuries. If you have been injured through no fault of your own then you could be able to make a successful compensation claim.
First Personal Injury Lawyers is a team of expert personal injury lawyers who can help you with a range of different road accident claims (including cycling accident claims). We can work with you on defective road claims, road traffic accidents cases and head injury claims, all of which may be applicable if you have suffered an injury on your bike.
Please get in touch today on 0800 808 9740 or complete one of our online claim forms.