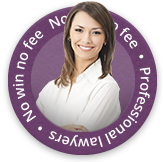 This Saturday is National Miner's Day. It is a national celebration that began in 2009 by the US government.
Although it is a new tradition from America, in the UK, the mining industry has a colourful past, both politically and socially. Mining allowed us access to many raw materials that were used heavily in manufacturing and the use of coal came to prominence in the Victorian era when it was used as a cheap fuel.
However, mining is a hazardous job, and in the few pits that now remain, miners still risk their lives everyday to do the job they do.
Coal Mining History
Coal mining in the UK dates back to Roman times when mining took place all over the UK in places such as Yorkshire, Lancashire, Kent, Northumberland and the Midlands. There remains a few deep-pit mines today but the industry was considerably scaled back in the mid part of the last century.
The coal mining sector declined considerably in the mid-20th century and this became even more so from 1950 – 1970. Pit closures became the norm and the Conservative government later closed 20 pits which instigated the infamous, year-long miner's strike.
Dangers of Coal Mining
Today, there are only three pits left in the UK, yet there were more than 150 injuries in the mining industry between 2012 and 2103. The industry is now small but the fatality rate is highest in the country. The kind of accidents that can happen in coal mining can cause serious accidents, including:
Fires
Flooding
Explosions
Collapses
These kinds of accidents are those which can affect a large number of people in one go. The Health and Safety Executive continues to work with the industry to ensure fewer deaths occur.
Making A Work Place Compensation Claim
If you have had an accident at work in any kind of industry then you could make a claim if that accident was not your fault. Please call First Personal Injury lawyers today on our national accident helpline number or complete one of our online claim forms.