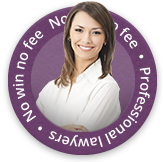 A fresh debate about travel expenses has triggered the resignation of the Chief Legal Ombudsman.
After five years in his position, Adam Sampson, has decided to leave his role following an investigation into his travel expenses. Despite the findings of the investigation concluding that Mr Sampson acted with 'good intentions' he has stood by his decision to exit the organisation.
Suspension
Mr Sampson was initially suspended by the Ministry of Justice after concerns about 'governance issues' regarding his expenses but he maintains that he did not act dishonestly. Originally, the National Audit Office signed off the reported £20,000 worth of train expenses which spanned across five years, but it later said the details of the expenses are 'novel and contentious' as some of the expenses relate to travel from home to work and back.
Investigation
Referring to the reason behind his decision, Mr Sampson said: "I have resigned because although it is clear from the independent report and all the scrutiny of my expenses claims that I have not been dishonest and my integrity is intact, an ombudsman must be a figure above controversy. I do not want issues around LeO's accounts to distract from the tremendous work that the organisation does."
Travel Details
The Legal Ombudsman Office is based in Birmingham and reports state that when Mr Sampson got the job, he would not relocate his family to Birmingham from London. He chose to travel to Birmingham every week and stay in a hotel instead, all of which he paid for himself. Increasingly, his role was taking him to meetings in London during the week where he stayed at home, and did not claim for accommodation expenses. However, the LeO paid for the train fares to and from London. He paid for his own train home from Birmingham at the end of each week.
The National Audit Office say that the arrangement should have been cleared with the Ministry of Justice. Elizabeth France, who was the chair of the Office of Legal Complaints, which oversees the LeO, said that the decision about the arrangement was made after careful thought and that she believed it was a 'pragmatic interpretation of the travel and subsistence rules'. The decision was openly minuted and approval was not sought as she did not believe it to be novel or contentious. She added: "I'm not aware of anything that questions Adam's integrity,"