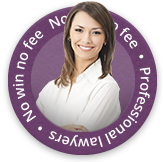 Reports Suggest Fraudsters Accepting Jobs To Fake Accidents At Work
Recent reports suggest that fraudsters are accepting jobs in order to later stage fake accidents at work in order to make accident claims. It's thought that the rise in this type of fraud is largely due to the recent clamp down on fraudulent car accident claims as many crash-for-cash rackets have recently been foiled.

Gangs Take On Part Time and Short Term Contracts
Its thought that gangs have now started to take on part-time or short-term contracts in order to make fake accident claims.
HSE Has Not Confirmed
When asked the Health and Safety Executive said that it was not aware of any examples of this type of fraud. However a representative from the Association of British Insurers made it clear that they are constantly watching out for new scams like this one.
Had An Accident At Work?
If you suffered as a result of an accident or injury at work we may be able to help you make a claim for compensation following the incident. Contact our team of experienced personal injury lawyers on the number above or complete our initial online injury form today.
You can find out more about how we help people to win the accident at work compensation that they deserve here.
You could be entitled to an accident claim
You may be entitled to compensation for an range of compensation claims under accident claims. Our expert injury solicitors will help assess your potential claim going forwards and provide you with proficient advice.
Contact First Personal Injury to discuss your potential compensation claim today by ringing 0800 808 9740 or by filling out the online claims form.