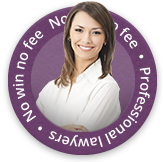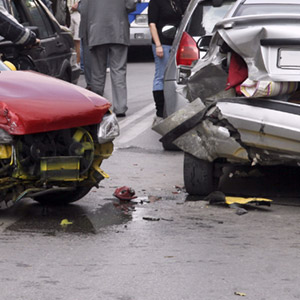 A survey carried out by the Road Safety Foundation and EuroRAP has revealed some of the most dangerous roads in the UK.
The study looked at 28,000 miles of motorways and A roads in Britain that did not form part of significant urban regions. The roads in the study make up 11 per cent of the UK's road network but they bear 56 % of all traffic.
A map was produced following the survey which colour codes the roads in terms of risk factor. The most dangerous are black, red represents a medium risk and green is the safest category.
Roads With Most Road Accident Risk
A seven mile stretch of road on the A537 from Macclesfield to Buxton was acknowledged in the survey as the most dangerous in the country with 44 fatal accidents in four years.
Other roads also highlighted as dangerous are the M65 in Nelson, Lancashire and the A5012 between the East Midlands and Pikehall junctions.
Road Accident Statistics
Some of the key figures revealed from the report are highlighted below:
Single carriageway A roads are most prone to accidents
You are seven times more likely to have a crash on an A road than a motorway
Single carriage way travelling is three times more risky than on a dual carriageway
Motorcyclists contribute to 1% of the traffic yet 21% of fatal and serious accidents involve bikes
Motorways and dual carriage ways have seen the biggest reductions in fatal and serious road accidents
Almost one quarter of fatal accidents involved cyclists or pedestrians
The most common kind of area where fatal accidents occur are at junctions
Claiming Compensation For A Road Accident
If you have been injured in a road accident through no fault of your own, then you may be entitled to personal injury compensation.
Claiming for a car or vehicle accident can be made easier if you contact a qualified accident claims solicitor. First Personal Injury help clients on a daily basis with their RTA claims and we can often work with you on a no win no fee basis.
For your road traffic accident claim to be successful it will need to be clearly demonstrated that there was third party blame and your accident will need to have happened within the last three years.
If you would like to find out more about how you can make an accident claim then please call First Personal Injury on 0800 808 9740 or complete our online claim form.