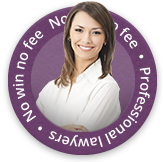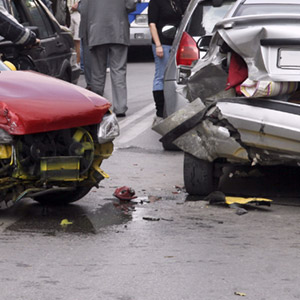 An MP from Huddersfield is backing a new safety campaign encouraging drivers to get eye tests in order to prevent road traffic accidents.
Colne Valley MP, Jason McCartney is displaying his support for the Fit To Drive campaign which is being run by RSA Insurance Group and is backed by road safety charity, Brake.
Other MPs from different parties also took part in the campaign by having their eyes tested to see if they met with the minimum eye health standards.
Road Accidents Caused By Poor Vision
Research has shown that impaired vision can lead to many different kinds of accidents on the roads and there are approximately 3,000 casualties in the UK every year caused by poor eyesight.
A report named Healthy Eyes, Safer Roads which seeks to demonstrate how having regular eye tests can contribute to keeping road users safe highlights some recommendations for policymakers so more eyesight tests are undertaken.
Legally, you are required to be able to read a registration plate of a vehicle produced after September 2001 from 20 metres. The campaign wants to see drivers having eye tests every two years and encouraging those who need glasses or lenses to drive, to wear them.
Statistically, if you fall beneath the required vision standards then you are more likely to crash your car, although many cases show that drivers who do have poor eye sight are unaware of it.
MP Jason McCartney said that as a driver you should take other people's safety 'extremely seriously' and that having an eyesight test is an important part of this. He added: "Thousands of crashes happen every year because of poor vision, at great cost to those involved and to the economy as a whole."
Car Accident Compensation
Car accidents and other road accidents can be caused by numerous different factors as well as poor vision. If you think you have a car accident claim then please get in touch with First Personal Injury lawyers who specialise in road accident claims.
Your accident may have left you in a situation where you are unable to work and have experienced a loss of earnings. You may also have had to pay for medical expenses in relation to your injuries. These financial losses and the level of pain and suffering you have endured will be taken into account if your accident claim is successful.
For more information and advice on how to begin your accident claim, please get in touch with our friendly and helpful team of no win no fee solicitors. Call us on 0800 808 9740 or complete our online claim form.
Have You Been In A Car Accident That Wasn't Your Fault?
First Personal Injury lawyers can advise and assess your potential car accident claim and may be able to help you receive compensation for your injuries.
Our expert personal injury lawyers can be contacted on 0800 808 9740 or by completing or our online form.