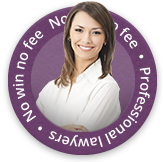 Brake Campaign For Eye Sight Tests To Reduce Road Traffic Accidents
Road safety charity, Brake has begun a campaign to get more drivers to take eye sight tests in a bid to cut down on the number of road traffic accidents.
The message from the campaign which is run jointly by RSA and DVLA is for drivers to have more regular eye tests to reduce the number of accidents on the roads.
Road Offence Not To Have Good Vision
It also highlighted that it was a road offence not to make sure your vision is okay when driving. Out of a survey of 1,000 drivers 26% had not had an eye test in last two years and 1 million had not had one at all. In addition, 9% of drivers needed corrective eye wear but did use them behind the wheel.

Motorists Only Tested During A Driving Exam
Motorists are normally only tested during a driving exam when they are asked to read a registration plate from 20 metres away. Julie Townsend from Brake said that eyesight can deteriorate rapidly and being able to see was imperative to being a good driver.
Jackie McCord, the mother of a 16 year old girl who was killed in a car accident by a man who failed a police eyesight test has been campaigning since her daughter's death to make it easier for the DVLA to revoke driving licences when needed.
Just days before Cassie's death, the 87 year old man who failed the test refused to have over his licence and a few days later he drove onto the pavement and knocked Cassie down.
Mrs McCord said: "You re-apply for your licence every ten years, all you do is get a new photo and that's it. We should at least have an eyesight test, if not some sort of formal re-test.
Cassie's Law
Since she died in 2011 Jackie has campaigned for 'Cassie's Law' to make it easier for the DVLA to revoke someone's licence if needed. The new law came into force in February this year and she believes it is already having an impact.
DVLA Stats – 86 Driving Licences Removed Due To Poor Eyesight Tests
Mrs McCord said: "Statistics from the DVLA show that from February to May this year 86 licences have been revoked because of poor eyesight tests. "That's quadroupled from (the whole of) last year. That should be showing the Government that actually there's something seriously wrong here.
Have You Been In A Car Accident That Wasn't Your Fault?
First Personal Injury lawyers can advise and assess your potential car accident claim and may be able to help you receive compensation for your injuries.
Our expert personal injury lawyers can be contacted on 0800 808 9740 or by completing or our online form.