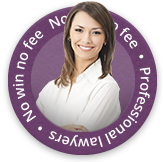 Accident At Scottish Theme Park Sparks Claims
A roller coaster accident at a Scottish theme park has prompted three mothers to make personal injury claims for injuries to both themselves and their children. The children, who are all toddlers, suffered cuts and bruises, while all three mothers are believed to have suffered whiplash.Their injuries were sustained when the roller coaster came to a sudden and unexpected standstill.Roller Coaster Whiplash Claim
Whiplash Injuries May Have Been Sustained
Whiplash is most commonly associated with road traffic accidents but injuries like these on roller coasters are becoming more common. The injuries sustained are identical to those which might occur if a car were to stop suddenly.

Like Being In A Car Crash
One of the mothers was quoted in a Scottish newspaper, "We felt like we'd been in a car crash. It was going full pelt then there was a bang and we smashed forward into the bar."
Make A Personal Injury Claim
If you feel that you may have a legitimate reason to make a claim for personal injury following an accident or injury which you have sustained which was not your fault in the past 3 years, you may be able to make a claim for compensation. Contact our team today to find out how we may be able to help you win the compensation that you deserve. You can either contact us by calling the number above or by completing the initial online injury claim form so that we can come back to you to discuss your situation in more detail, and in confidence of course.